Roll over image to zoom in
Description
Rough crystals are thought to hold more power as they have not been polished and are still in a raw state. Amethyst is a powerful and protective stone with a high vibration.  It helps to protect against psychic attacks and can enhance the memory as well as assist in deeper understanding when you meditate. 
You can either order the crystal individually or add a guide book & organza bag for each crystal using the menu
Stones sold individually and weigh approx 30-40g
Customer Reviews
05/23/2020
george R.
United Kingdom
Amethyst Rough Crystals
Along with the Amethysts I also bought Carnelian and Tourmaline crystals. All arrived safely, well packed, and quickly. A nice personal touch with stamped names on the receipt informing who had sorted and packed the order. I have just made my second order.
05/18/2020
Sandy
Hungary
10 star product!
This was my first time ordering from The Psychic Tree, but it was surely not the last. Customer service is excellent. This amethyst is by far my favorite buy out of the crystals I got in my order. Look at this size, it is crazy big! And it has a lovely purple color. For this the price was really cheap. I am happy!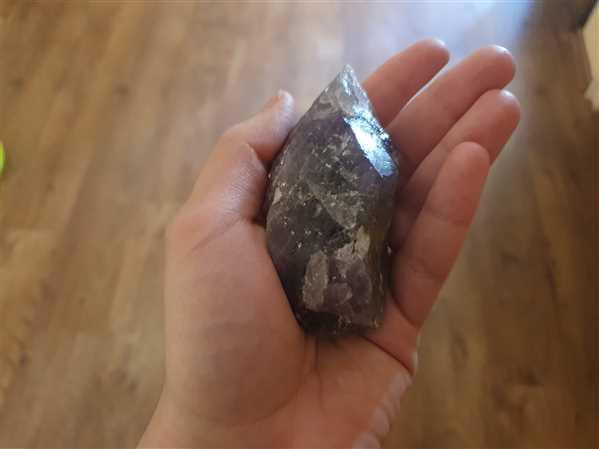 05/14/2020
Samantha .
United Kingdom
Not the prettiest
It's not the prettiest crystal I've seen but a decent size for the money, it is a rough one so I have to expect that it's not going to be shiny. Mine had lots of bright orange dust that kept coming off the stone, I had to scrub it off to avoid it staining my hands. Couldn't get it all off, the picture is the end result.
05/04/2020
Melissa C.
United Kingdom
Amethyst
Lovely rough crystal. Good size.
Payment & Security
Your payment information is processed securely. We do not store credit card details nor have access to your credit card information.