Roll over image to zoom in
Description
Healing Crystal Worry stones are great for holding in your palm and using them to relax and reduce anxiety. They are also great to hold whilst mediating. This worry stone is made from Lapis Lazuli which is great for using in meditation. It helps open the third eye and balance the throat chakra. It stimulates enlightenment and enhances dream work, psychic abilities and stimulate spiritual power. 
This Worry Stone is approx 30mm x 40mm x 7mm and has a beautifully carved indent for holding. Colour and patterns may vary slightly from the image shown
Customer Reviews
05/01/2020
James B.
United Kingdom
05/01/2020
Georgina M.
United Kingdom
04/01/2020
Nicole A.
United Kingdom
04/01/2020
MARCIA J.
United Kingdom
Perfect stones
The lapis lazuli is perfect fit for palm. Well cut and shaped and perfect colour. Very pleased. Highly reccomended company.
04/01/2020
Rhian C.
United Kingdom
Amazing
I love this stone because it's a piece that fits in my hand well and I love the finish. It has a really deep blue colour and lots of gold flecks. I Often use it for mediation too and think it's better than a lot of my other crystals as I find it to be the most powerful of my stones. I have recommend this site to friends and family and I will continue to buy all my crystals and other items from here :D very happy customer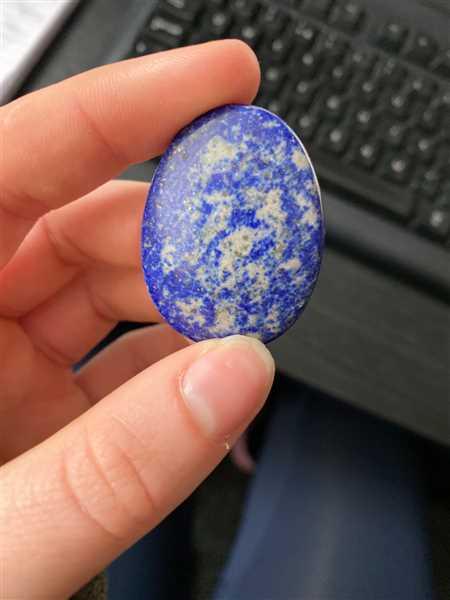 Payment & Security
Your payment information is processed securely. We do not store credit card details nor have access to your credit card information.