Description
This is a lovely Tree Of Life pendant with leaves made from Red Jasper chips. The Tree of life symbolises connection and togetherness, reminding you that you are never alone.
Red Jasper is known to have a healing and calming effect on the energy of the chakra, helping you to develop a more balanced approach towards your life on the physical plain. The stone also enable you to develop your spiritual side, utilising it's religious connotations.
The chain is silver plated and approximately 46cm long. The Tree Of Life Pendant itself is approx 2.5cm in size and both come in a lovely organza bag to keep safe. Sizes and shape of the crystals in the tree may vary from the picture shown.
Reviews
Customer Reviews
01/30/2022
June G.

United Kingdom
Beautiful Pendant
Lovely pendant with a very sturdy chain. Highly recommended.
07/05/2021
Flora O.

United Kingdom
Pretty good.
Almost exactly as it looks although I did feel that the pieces of red jasper I got were a bit browner and more spindly than the ones in the picture, or comparatively to the green aventurine one I ordered. The holes weren't necessarily right through the middle of each of the pieces so the leaves don't hang so evenly. But the imperfections are part of it. I just hoped for a few more slightly bigger, brighter pieces in with the smaller, browner ones.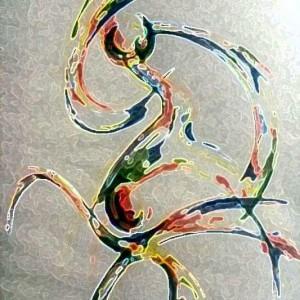 MC
07/01/2020
monica c.

United Kingdom