Description
Tektite healing crystals are great tools to use in meditation as they help to expand your consciousness and bring it to the highest frequency. A crystal of empowerment, Tektite has an invigorating effect on the users aura, enabling them to throw off negativity and restore free flowing energy.
The name Tektite means "molten" and has a dark black appearance and have the appearance of molten rock. Geologists believe they are created from meteoric impacts fusing with the earths surface. They are considered good luck charms in many cultures and can increase the speed of recovery from injury and illness.
Each stone measures approximately 2-3cm. Please note sizing is approximate and shape may differ. Stones are sold individually.
Reviews
Customer Reviews
01/20/2022
Helen G.

United Kingdom
Tektite crystal
Beautiful have it in my pocket all day long lovely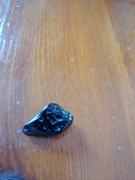 01/10/2022
Eniko U.

United Kingdom
Tektite Polished Tumblestone Healing Crystals
Stunning little piece. Well, compare to the amount I paid it is a decent size. Fast delivery. Highly recommended seller.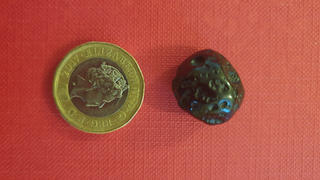 11/15/2021
pauline g.

United Kingdom
So small
I was really disappointed how small they were. They were chips really can't see how you can work with something so small.